What hair treatments are you looking to book?
Kerasilk Smoothing Treatment
What if you could kiss frizzy hair goodbye and win back control? The Kerasilk Keratin Treatment Service at Buzby and Blue provides long-lasting transformation into perfectly smooth and soft hair for up to 3-5 months. The secret? High-performing KeraShape Technology. Simply fabulous! These long lasting smoothing hair treatments will leave your hair smooth, shiny and sleek. Speak to one of our Perm and Texture specialists at Buzby and Blue for advice and transform your hair.
How does the Kerasilk Keratin treatment work?
Kerasilk Keratin Treatment is a two-component system, this means that it can be customised to suit individual client needs according to their existing hair type and texture desired finish. Formulated with smoothing glyoxylic acid and additional keratin and silk proteins, these hair treatments penetrate deep into the hair to create new keratin bonds and stabilise the new hair shape for up to five months.
What results can I expect?
The Kerasilk Keratin hair treatments will leave you with smoother, silkier, frizz free, conditioned, shiny and more manageable hair, saving your precious time on hair styling. It softens waves and smoothes the overall hair structure.
Is the Kerasilk Keratin Treatment for me?
If you have frizzy, damaged or un-manageable hair, then this treatment is for you. The Kerasilk Keratin treatment will leave you with beautiful hair from the moment you step out of your salon. Transform your locks and get rid of those frizzy, unruly hair days with Kerasilk Keratin hair treatments at Buzby and Blue.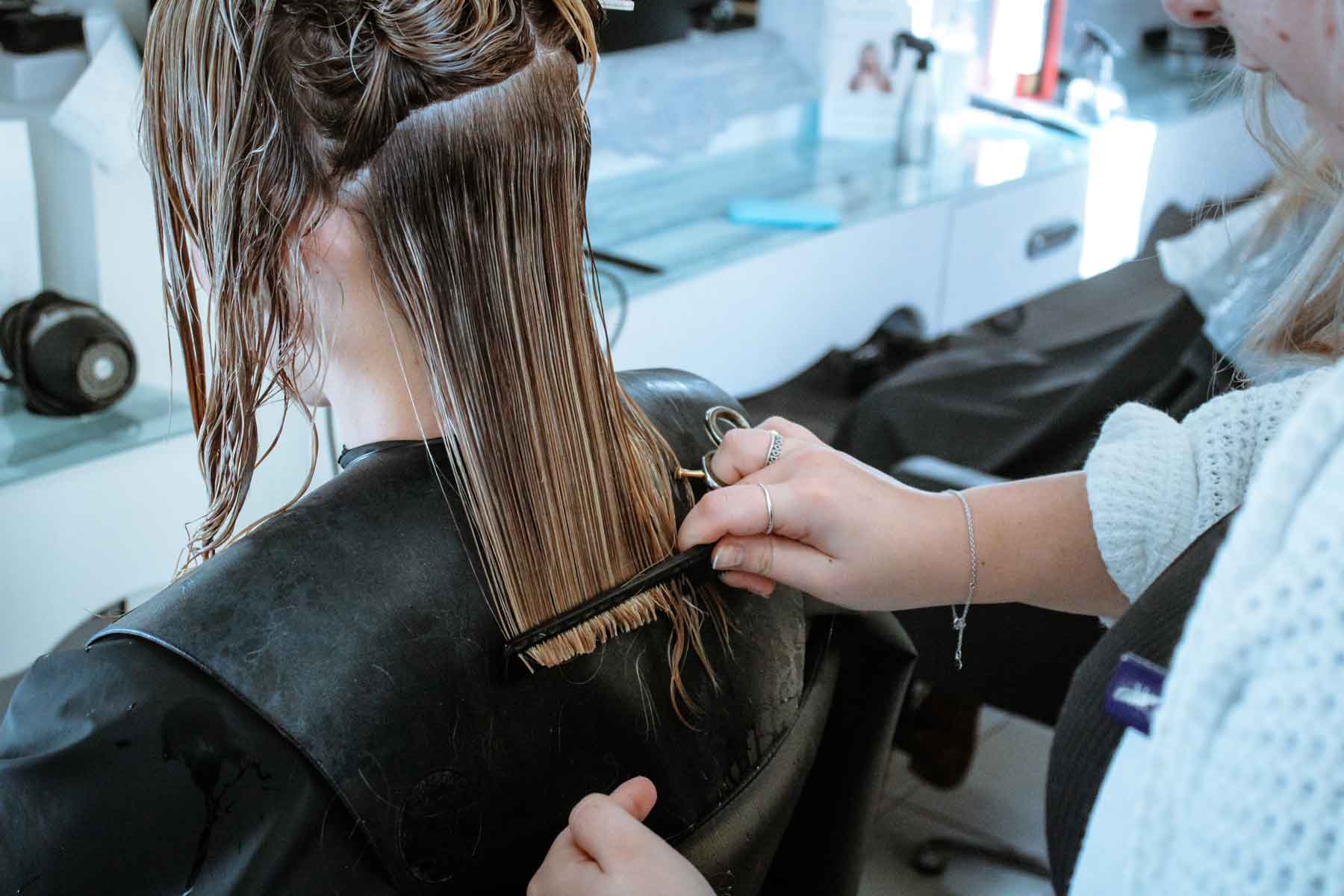 Goldwell Texture Hair Treatments
Kerasilk Structure and Shine
£150 to £300
Offers a permanent straightening system for those wanting sleek and shiny locks. Structure and shine permanently redefines straight services. It provides long-lasting straight hair structure, improved, brilliant shine, a fantastic anti-frizz effect and has excellent conditioning benefits.
All Permanent Waving
Short: £67.50 to £95.50
Long: £92.00 to £135.50
Now, for the first time, wavy hair is just the way you want it. Frizzy, limp curls are a thing of the past. Now you can create the perfect wavy style for up to three months! Get ready, it's the reinvention of waves. The permanent waving treatment leaves your hair with gorgeous curls for effortless looking hair.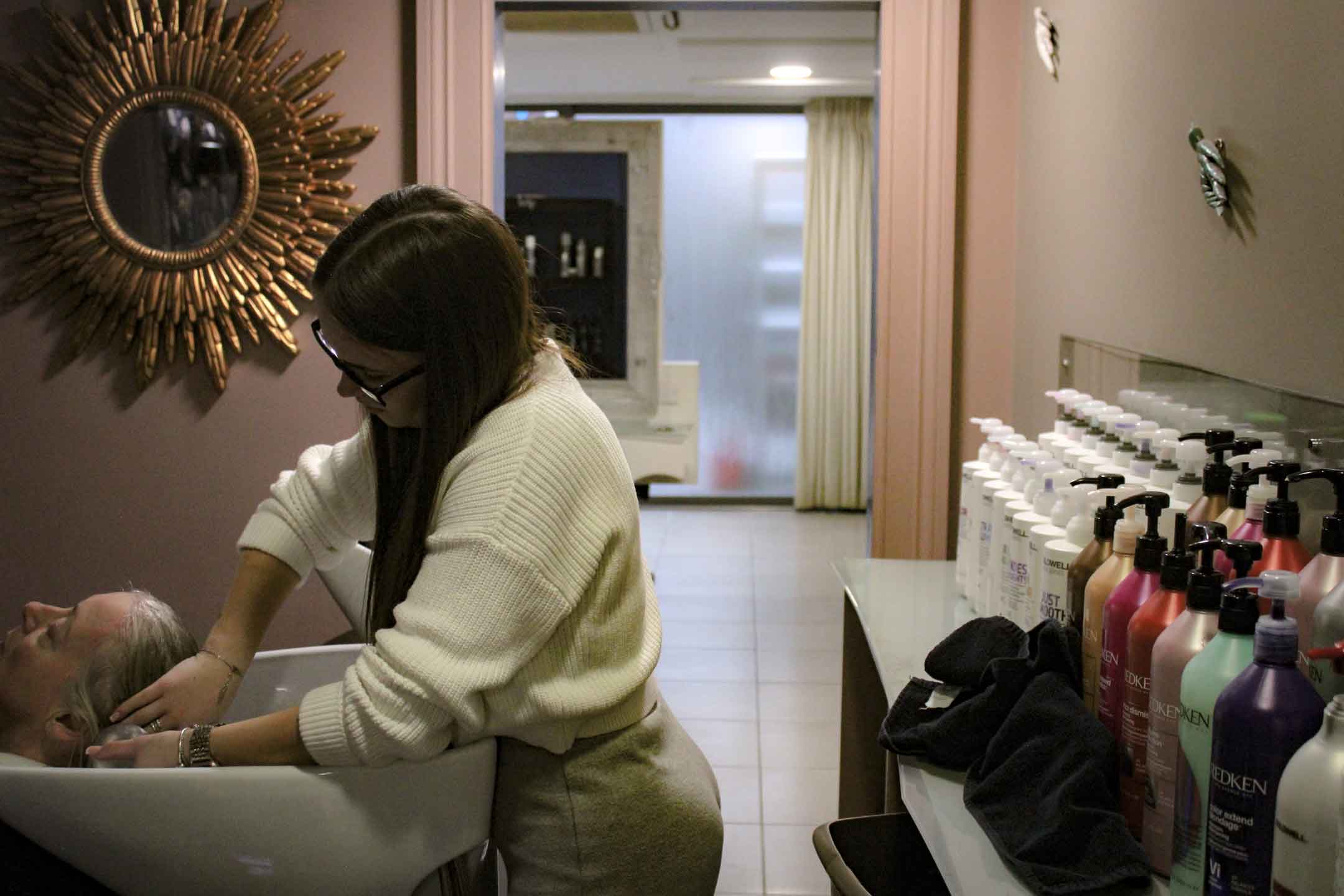 Goldwell Conditioning Treatments
Intensive scalp and hair treatments include Buzby and Blue bespoke head massage, ask your stylist for more details.
£13
Bond Pro Stand Alone treatment strengthens the hair fibre and prevents hair damage. Hair looks and feels significantly healthier and revitalised, strengthens the hair fibre and supports bond stability. Prevents breakage by reinforcing the bonds in your hair.
£7
The Intensive Conditioning Serum is ideal to instantly lock in colour and amplify colour luminosity. Contains Luminescine which transforms non-visible UV light into visible light for a magnificent brilliance. Restores even severely damaged hair structures from deep inside and reawakens the shine of natural hair.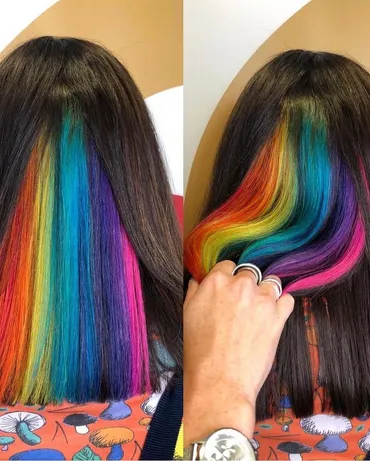 Peekaboo Colour
£31.50
Our Peekaboo colour service is defined by a hidden panel of colour covered by a top layer of hair. This style adapts to your lifestyle as you can easily hide this pop of colour when your hair is worn straight down but can also be revealed by adding some curls or wearing a hair up style. The panel of colour can be placed anywhere on the head
Root Tap
£40.00
Root 'Tapping' is when a tiny amount of your natural colour is applied just on a small amount of hair at the root. We recommend a Root Tap for clients who want to look and feel as blonde as possible
Face Frame and Toner
Price dependent on stylist
Face-framing highlights are a colouring technique that cleverly brings out your most attractive features. It's a great way to add more brightness around the face accentuating both the hair colour and facial features, to create a beautiful dimensional effect
Perfect Platinum Service
Price dependent on stylist
Our Perfect Platinum Service elevates your blonde to the highest level. Following a consultation to see whether this service is possible for you hair, a longer service will enable you to be as light and bright blonde as possible
Bespoke Colour Correction
Price on Consultation
You will need to book a consultation to discuss this with one of our Stylists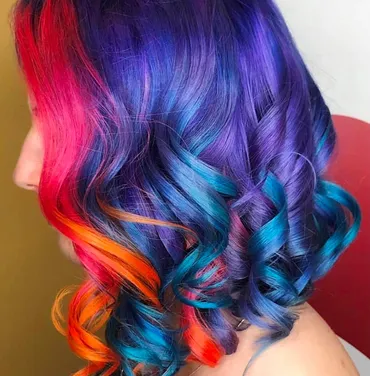 £13.00
Elevate your colour services with powerful dyes that open up infinite new possibilities. You will never see hair colour the same way again! Pure pigments illuminates hair colour with never-before-seen vibrancy and brilliance. An infinite world of colour possibilities and creativity.
Goldwell Elumen Colour Service
Its remarkable technology means Elumen is a physical colour. So, it works entirely without peroxide, ammonia and ammonia-odor, but still achieves intense and brilliant colour results, exceptional shine and durability, while actively repairing the condition of your hair.
| Colour | Price |
| --- | --- |
| Individual Foil | £5.50 |
| Regrowth | £60.00 |
| Full Head | Short: £82.00 | Long: £97.00 |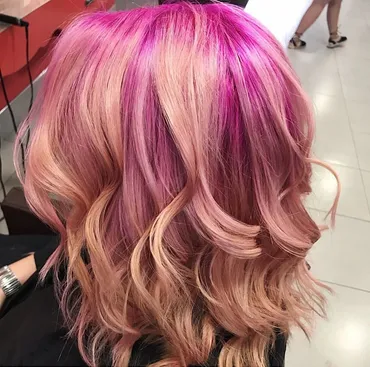 Toner

Price

Toner with Stylist
£38.50
Bond Pro in Colour
£10.50
Colour Express Toner
Our Express Toner offers subtle pigmentation that repairs the hair in one step
£18.50